Who can use this feature: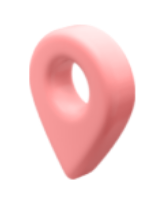 Account Holder only
You can change your or a Family Member's plan by following the steps below:
Sign in

with your registered email address and password.

Then

click on the arrow next to your name in the top left corner of the screen.

Select

Plan Management

to see your current plan and the options available. Or select

Dependents

to pick the person you want to change the plan.

Now, choose your or the Family Member's chosen new plan, click on the

Change button

and

confirm it.

That's it, the plan change is done. 🤸
When upgrading a plan, the change and billing update occur automatically. In case of a plan downgrade, both the plan change and the billing will not be adjusted until the next billing cycle.
Important Note
The plan prices available to you depend on your company and can be adjusted. See Terms for details.
I can't change my plan, what do I do?
If you are having issues changing your plan, make sure that:
You have an active plan. If your plan is paused or scheduled for cancellation, you won't be able to make the change.
There is a valid payment method registered — if you pay via credit card, please double-check if the card is still valid.
If you are a Family Member your plan is managed by your account holder. Therefore, it is not possible to make the plan change from your account and you must ask your Account Holder to make it.
If none of the suggestions above help and you are unable to change your Gympass plan, please report this as soon as possible.

Our team is always ready to help in these situations. You can send a request through this link or chat via the

icon aside.
Can I change my plan while it's paused?
Once you have chosen a reactivation date and set your plan to be paused, our system will automatically freeze your account.
If you would like to activate your plan, switch or make any changes during this period, please contact us by submitting a request below or
clicking on the

button below to chat.