Before booking an in-person class, you need to find out if the gym or studio you want to attend offers this option through the Gympass app, or if you need to phone them directly to book it.
To book the class, follow these steps:
Sign in to the Gympass app and click

Search.
Enter the name of the gym or studio you want.
After locating it, access the calendar on the gym/studio page and check the available classes.
Search for the class you want and check if the in-person icon appears indicating if this class will be carried out in the gym or studio.
Then just click on Book

and

Confirm.
You will receive a confirmation email to guarantee your booking! Don't forget to arrive at the location a few minutes in advance to check in. 🤸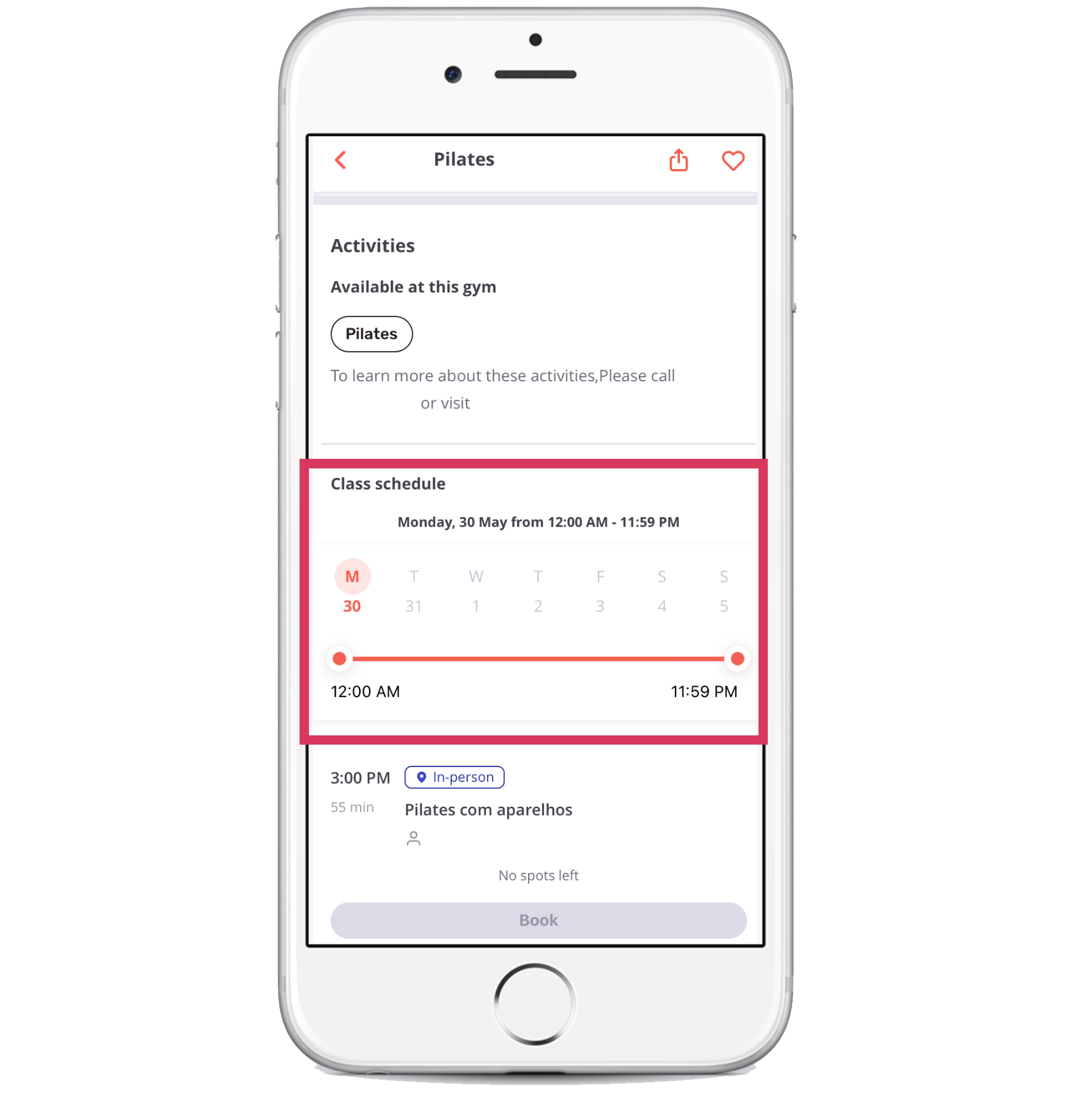 Screenshot of the gym's page with the calendar to book an in-person class.
If you are unable to attend the class, be aware that it is not possible to edit or change the time of your booking. However, you can cancel it and book another one at the time and day that best suits you.
Tip
Save as favorites the gyms you always attend by clicking on the heart symbol. That way, they will appear on your homepage, making your bookings quicker! 😊