Choose the version that most look like your screen before proceeding: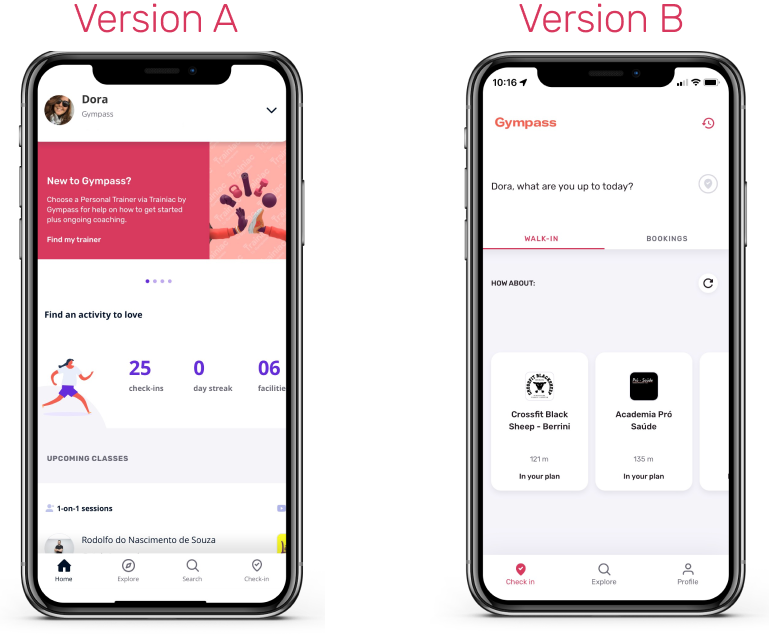 Version A
A plan must be paused for a minimum of 15 days before it is reactivated through the app or website. Our team can assist you reactivate your paused plan here.
If it's been more than 15 days since you last paused your plan, follow the steps below:
Sign in to the Gympass app or website.

On the homepage, you will see the option Reactivate your plan — you can also visit your Manage plan settings to view this option.
Select Reactivate plan now, and confirm.
Version B
Log into your account in the app and select Profile.
Click the gear icon in the screen's top right corner, then click Account.
Under Subscription, select Manage subscription and then select Resume subscription.
Click Reactivate now and then Ok.
📌 When you reactivate your plan, the billing date changes according to the number of days paused.
Example: If the billing date is the 1st of every month and the plan is paused for 15 days on the 10th, the plan will reactivate on the 25th, and the new billing date will be the 15th of each month.
💡 To pause the Family Member plan, select Profile > Account > Family Members and follow the steps above.