If you just want to deactivate your plan for a short time, we have the option to pause your plan for up to 60 days. 😉
But if you wish to cancel your plan, please follow the steps below.
Log into your account

on the Gympass app or website.

Click on the down arrow in your app and select

Plan management

, or click on your name and

Settings > Manage plan

on the website.

Select the

Cancel plan

option and then,

confirm the cancelation

.

Make sure you receive the email confirmation after canceling your plan.
Remember there are no fees to cancel your plan. Also, if you have active dependents, their plans will also be canceled.
Important note: if you do not receive the cancelation email, please contact us by submitting a request here to confirm your plan is marked to cancel. You will also receive an email the day your plan is canceled.
Canceling a paused plan
If your plan is paused, it is necessary to reactivate it before canceling. You can do it first and then cancel it directly via app or website.
Or you can contact us by submitting a request below or clicking on the

button below to chat.
For how long can I still use my canceled plan?
Once you cancel your Gympass plan, you will still be able to use it
until the end of the billing cycle
.
Example: your plan payment is due on May 5th and you canceled it on May 10th. You can use the plan until June 5th. From June 6th on, you will no longer be able to check in and will not be charged anymore.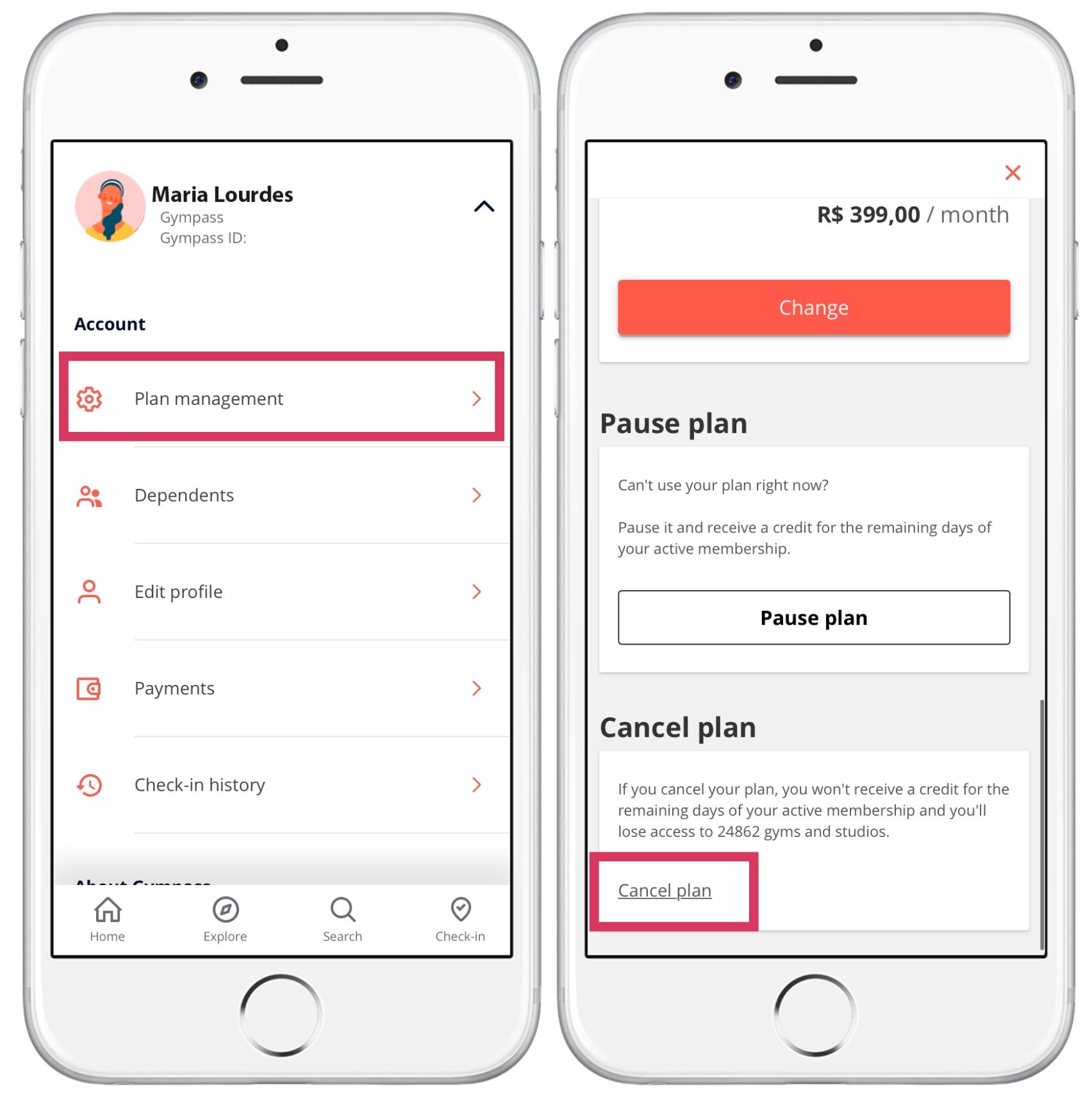 Screenshot of the app with the step-by-step cancelation process.