If you only want to deactivate your plan for a while instead of canceling it, please note that there is an option to pause your plan for up to 60 days.
If you wish to proceed with the cancellation of your plan, please follow the steps below:
Via app
Click on the down arrow and click on Plan management;

Select the "Cancel plan" button and confirm.
The cancellation will be scheduled for the last day of the cycle and you will receive a confirmation email.
Via website
Click on your name in the top corner of the screen and then on Settings;

In Manage plan, select the Cancel plan option.
The cancellation will be scheduled and a confirmation email be sent to you.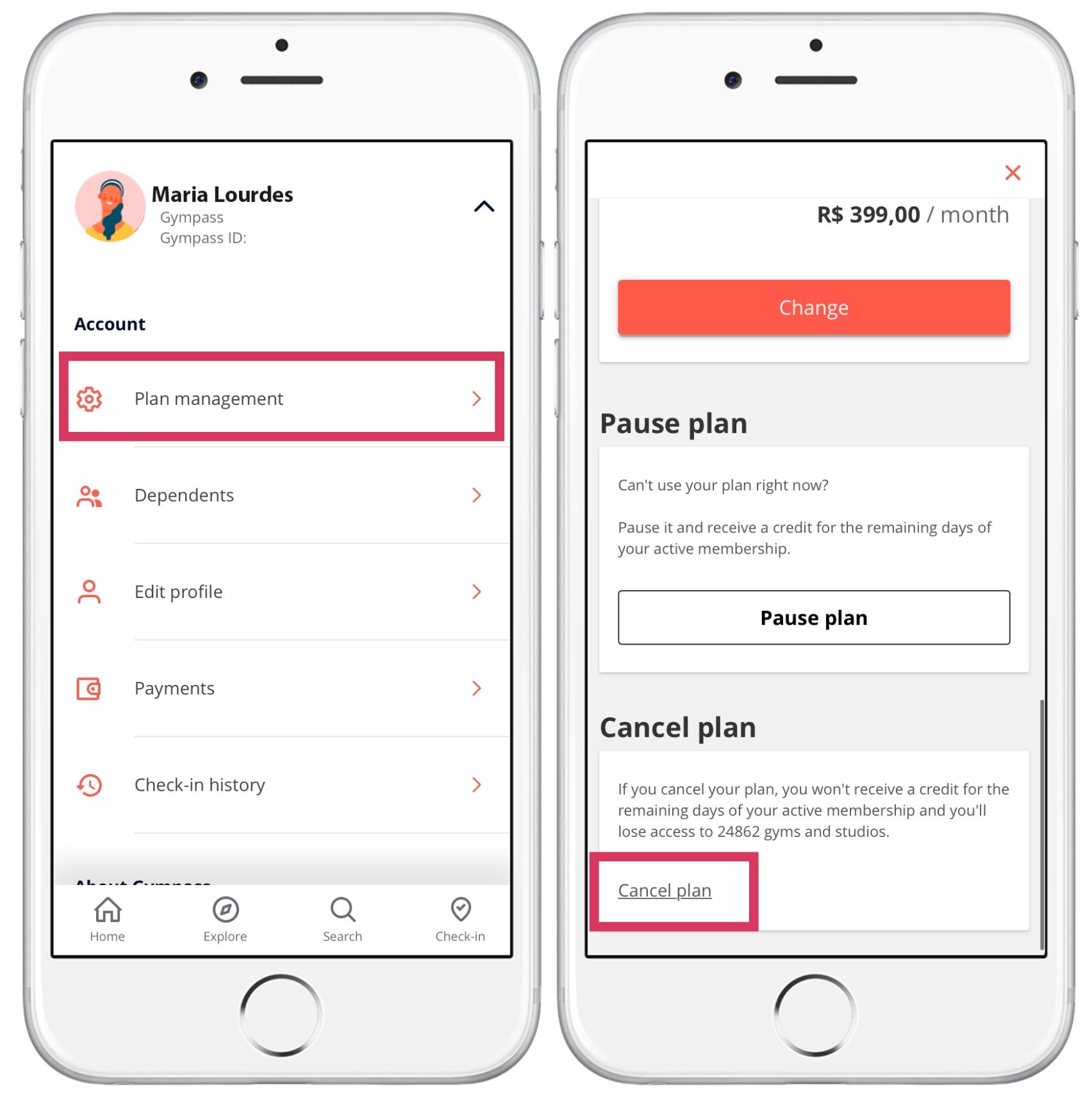 Screenshot of the app with the step-by-step cancellation process.